Interprofessional Partnerships Offers
Morocco-ecotravel is open to all Interprofessional partnerships.
We propose you different collaborations of thematic trips in the South-east of Morocco (Region of Ouarzazate). Morocco Trip
We configure the development of courses in different areas.
Artistic paintings in Watercolor, Pastel and Acrylic.
Scientists in Fauna and Flora, Botany, Ethnobotany and Permaculture.
Anthropological between local and foreign civilizations.
Gastronomic, for cooking courses in all its senses.
Patrimonial, concerning the thousand and one marvels notably classified by UNESCO.
Contact us by mail  : contact@morocco-ecotravel.com
Our goal, to increase our family coming from elsewhere ...Morocco Trip
---
Our reference in France: Katia AIGOIN Ales Gard. Psychologist Astrologist, Tel 0033 6 95 08 33 17
Whatsapp: +212 6 15 85 20 75 (courier or free call) Yacin
Collaborator: +212 6 23 34 99 51 Bassatine Skoura (Abdo

---
The adventure news: Travel Morocco
---
Du 29 Mars au 05 Avril 2020 Stage Aquarelle(Voir les détails)

No need to be a writer, a painter or a traveler to create your own travel diary and to trace your personal adventure in beautiful sites in sketches, collages and annotations. I will share my passion with you by giving you the basics of drawing and composition.  Annick Botrel
---
Du 25 Février  au 03 Mars 2020, Stage Aquarelle (Voir les détails)  Morocco Trip

La magie de la peinture… C'est faire d'un objet banal une création, c'est donner une âme, une vie à un bâtiment délabré, c'est saisir une lumière qui va révéler et embellir un paysage , c'est un plaisir intense (Anne Larose)
---
Du 04  Au 11 Octobre 2020, Le dessin et l'aquarelle « Humide sur Humide »(Voir les détails)
Nous profiterons de ce voyage touristique inoubliable pour observer et dessiner le végétal, les paysages et l'architecture, réaliser des croquis d'animaux (ânes, chevaux, oiseaux et dromadaires) Beatrice Morel
---

Du 18  Au 25 Octobre 2020 -Stage Aquarelle,Votre carnet rassemblera esquisses, croquis, collages, écrits… qui pourront sans aucun doute un jour nourrir vos futurs tableaux.(Voir les détails)
Over the days, we will explore an "elsewhere" through your travel diary to which you will bring a little of you to make it unique and personal Isabelle Cransac

---
- Stage Aquarelle, Du 08 Au 15 Mars 2020 à Chefchaouen(Voir les détails)
Study the elements of the local environment to integrate into our watercolors Donna acheson juillet
---
-Stage Aquarelle Du 15  au 22 Mars 2020 "RÉALISER UN CARNET DE VOYAGE

Trouver les bons outils sans savoir à l'avance ce que nous allons voir, et sans se surcharger ce n'est pas chose facile, mais il est essentiel de ne pas trop s'encombrer pour apprécier le voyage...
Anais Groisy(Voir les détails)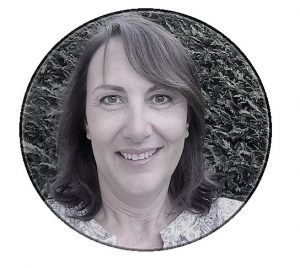 Du 22 au 29 Mars 2020 - Stage Sophrologie avec Beatrice Boutemine(Voir les détails)

Une semaine de stage de Sophrologie pour une meilleure rencontre avec vous même dans l'objectif de développer votre écologie personnelle au contact d'un environnement naturel exceptionnel.
---
Du 31 mai au 7 juin 2020 Watercolor workshop: Pleasure, discover, sensations and emotions
A week to have fun, discovering new horizons in the region of South-East Morocco while creating, from his own sketches. A unique travel diary, filled with sensations and emotions. Violaine Abbatucci (Voir les détails) Stage à chafchaouen Du 20 au 27 Septembre 2020 (Voir les détails) 

---
Du 05 Au 12 Avril 2020 -Stage Photographie, Aiguisez votre regard afin de ramener des photos qui témoignent de votre vision d'un pays d'une exceptionnelle beauté.

Open to everyone, especially for novice photographers and people with less knowledge Hervé Drouet (Voir les détails)Morocco Trip
---
2021 -Internship Watercolor, De l'Eau de l'Oasis à l'Eau de la Feuille Trempée
The letting go and knowledge of the different phases of "wet on wet according to the cycle of water" Corinne Izquierdo

---
Stage Aquarelle, Julien Englebert
Je vous propose de découvrir le plaisir du dessin in situ au Maroc. Une semaine pour découvrir de nouveaux paysages et synthétiser nos observations à travers différentes techniques de dessin (encre ou aquarelle) Le voyage un carnet à la main c'est rencontrer, découvrir, observer (Voir les détails)
---
Du 12 au 19 Avril 2020, Carnet de Voyage, Carnet d'Artiste, L art du carnet de voyage en techniques mixtes...(Voir les détails).  Stage à chafchaouen Du 13 Au 20 Septembre 2020 (Voir les détails)

Venez découvrir cette superbe région du Maroc, avec toute son authenticité, ses couleurs et ses parfums, en réalisant au fil des jours un carnet de voyage unique, original, qui sera votre compagnon de route, votre objet précieux, votre recueil de souvenirs, celui de vos rencontres et de vos émotions. Sylvie Ballester
---
Travel Thematic : Travel Morocco
The site specialized in the artistic field, scientific research and well-being within the landscapes of southern Morocco Supervised by French or Moroccan professionals Morocco Trip
Thematic Travel offers one-week tours tailored to your aspirations, various themes such as painting, watercolor, travel diary, photography, local flora and fauna, yoga and sophrology, spiritual and traditional Moroccan cuisine.
These different courses are open to amateurs and professionals wishing to confirm their knowledge combining tourism and artistic or scientific activity Morocco Trip
Thematic travel adapts by enriching circuits, which target the discovery of majestic Moroccan sites and training courses supervised by passionate professionals
Morocco Trip
Morocco ecotravel participate in the human, rural and solidarity activities of the regions of the Great South of Morocco
And you discover the various riches in baths of stories, cultures and heritage between the deserts of the Sahara and the Atlas Mountains travel morocco